Hi Everyone,
Wow, it took quite a long time to make the fishy pages but it was worth every minute – I think they look great! Lots more fish are on their way to me from Phuket and Hong Kong coming by snail mail in an envelope. It's a long way so I hope they arrive safely next week!
There are schools in England and Kenya who want to join in too – isn't that amazing?
I am really happy that so many young illustrators wanted to join in and made such a brilliant effort – well done everyone! The hard part will be choosing winners as they are all so good. I think I will have to find a way to include many more than I planned when I started out. I was thinking I could make two pages at the front and two at the back and try to fill them with your fish. What do you think? This way lots of you will have your pictures in the front and back of the book and the very, very, VERY best can swim their way onto the story pages of Cosmos the Curious Whale. I hope this is possible!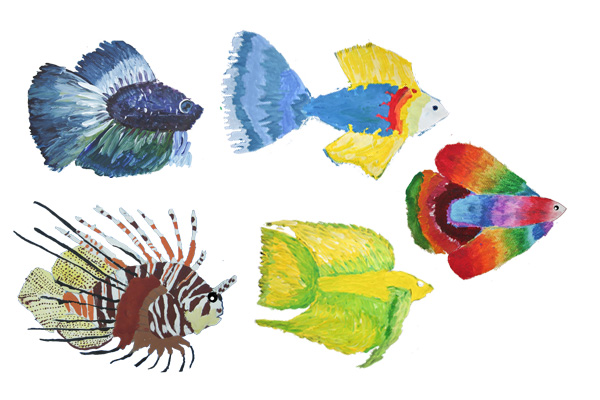 Lots of smiles,
Gail