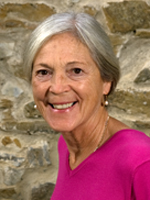 Hi and welcome to my website!
I'm Gail Clarke and I'd like you to meet my storybook friends:
Patrick, the African grey parrot,
Pilot and Skye, two young  Arctic terns,
Cosmos the curious whale,
 and Chameleon

All my storybook friends love traveling with me to see children all over the world. Together we visit schools where I read their stories and talk about animal migration and conservation along with writing and illustrating. We all love making new friends and we hope to meet you at your school soon.
Our School Visits
Patrick, the clever and extraordinary African grey parrot, has been entertaining children since December 2010. His story, Patrick's Birthday Message, is about how he solves a tricky problem with the help of many of his animal friends.
Patrick has already met over 35000 children in schools all over the world.  Some parrots would find that exhausting, but not Patrick! He's always excited about making new friends.
Pilot and Skye, the Arctic tern chicks teamed up with Patrick in November 2012, and in December 2013, Cosmos the curious whale also joined the team.
Later, in 2015, Chameleon joined in the fun along with Jed, the hammerhead shark. Jed's story — Sharks, Our Ocean Guardians, was written and illustrated for the wonderful shark foundation, Shark Guardian (sharkguardian.org).
The most recent additions to our ever-expanding menagerie are Ndotto the baby elephant and a whole host of animals in my latest book, Mischief at the Waterhole.
You can see all the places we have visited by clicking on School Visits in the menu bar above and learn about the books on the Books pages.
If you have already read Patrick's Birthday Message and Searching for Skye, you have probably seen that there's a quiz at the end of each book. Have you done the quizzes? If you'd like to check your answers, they are on the Quiz Answers page in the menu bar at the top of this page.
If you would like to write to me about anything to do with my books, about school visits or perhaps to tell me about a book that you are writing, you can send me an email through the Contact Me page. The link is also at the top of this page.