Patrick's Birthday Message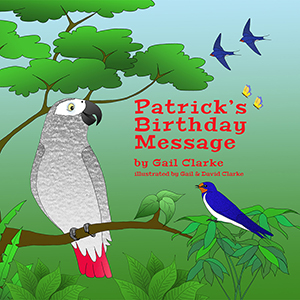 Patrick is a very clever African grey parrot who wants send a birthday message to his great grandfather Gilbert who is going to be one hundred years old. There's just one big problem: Gilbert lives thousands of miles away in Perth, Australia. How can he do it? Patrick asks for the help of a flock of migrating swallows heading from northern Europe to the Cape of Good Hope in South Africa. The swallows then pass the message on to whales and dolphins who sing it all the way to Australia.
The story is told in rhyme and is suitable for 4-9 year-olds.
Here are a few pages from the story. It all starts one day in the jungle in Africa…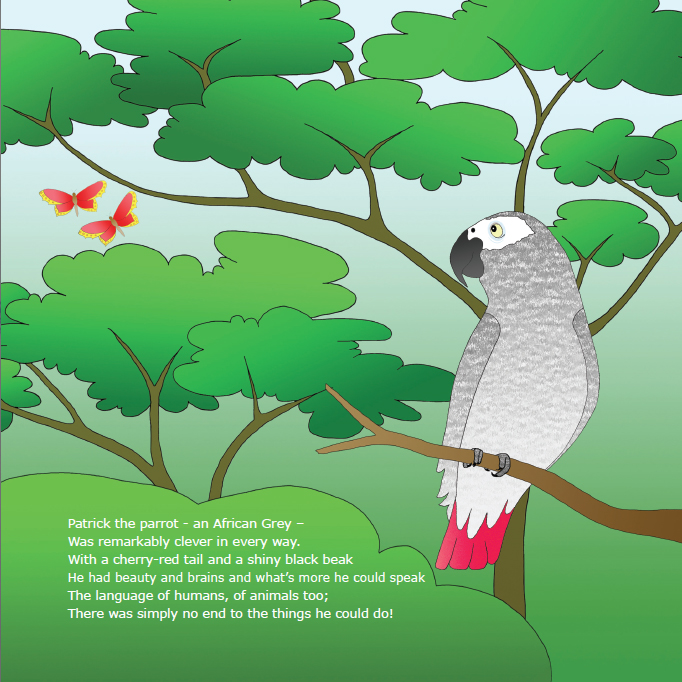 Once he learns of his Great-Grandpa Gilbert's 100th birthday, Patrick decides he wants to send him a message. But how can he do it?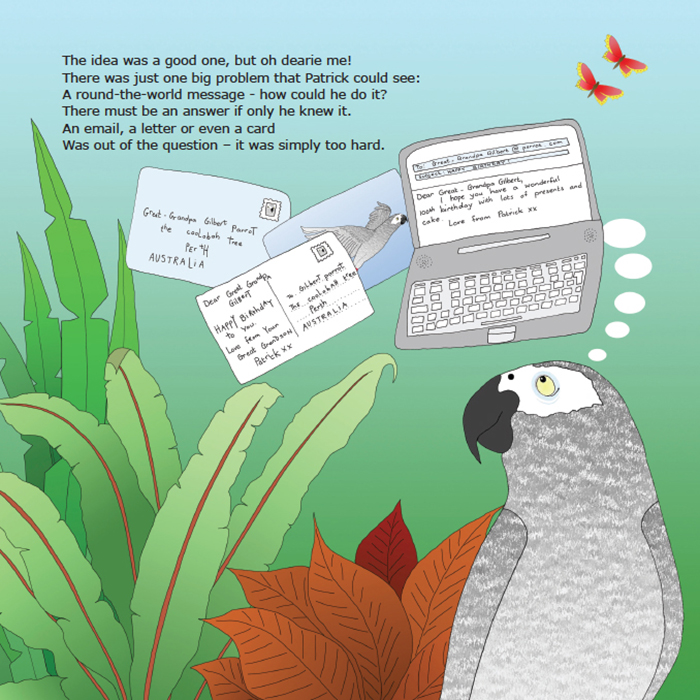 Then he remembers the migrating swallows. When they pass by, Patrick asks for their help.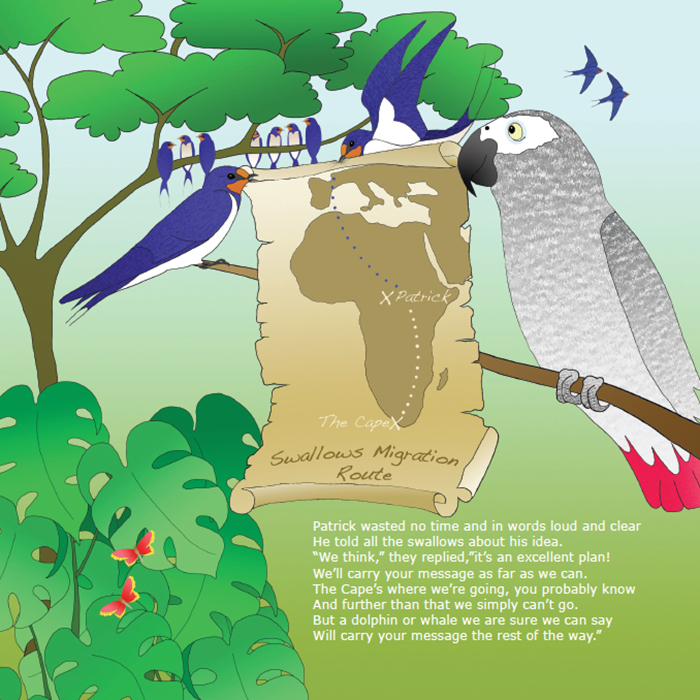 The swallows carry the message to the Cape in South Africa and then find a whale to carry it further.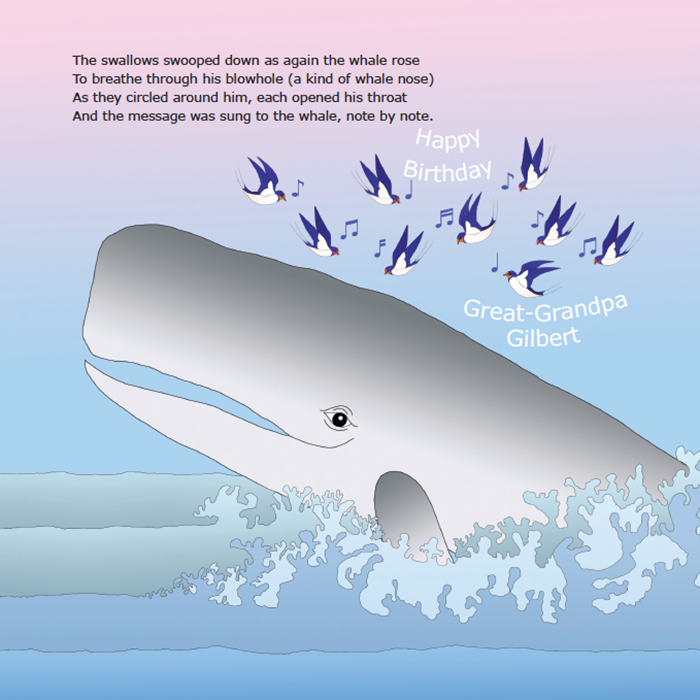 Patrick's Birthday Message is 28 pages in total and includes a parrot quiz and a page of parrot points.
The paperback version is available from Amazon or by ordering from your local bookshop. If you would like a hardback version, you can order it through your local bookshop.