Cosmos the Curious Whale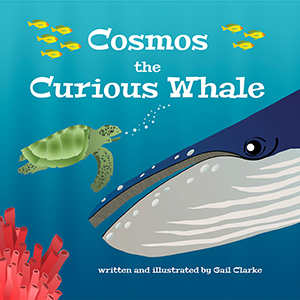 When Cosmos the baby humpback whale learns about the creatures that live in the world, he wants to see some of them for himself. He sets off on an adventure to the South Pole to find polar bears and penguins. His whale friends try to warn him that he is making a big mistake but Cosmos is so excited about his plans that he won't stop to listen.
Follow the brave baby humpback as he meets a huge turtle, swims into the arms of a giant squid, watches penguins at play and rescues a baby polar bear from being swept out to sea.
Cosmos' story is told in rhyme and is great for 5-9-year-olds.
Here are a few pages from the story.
The ocean was quiet, the ocean was deep, some creatures were resting, some were asleep…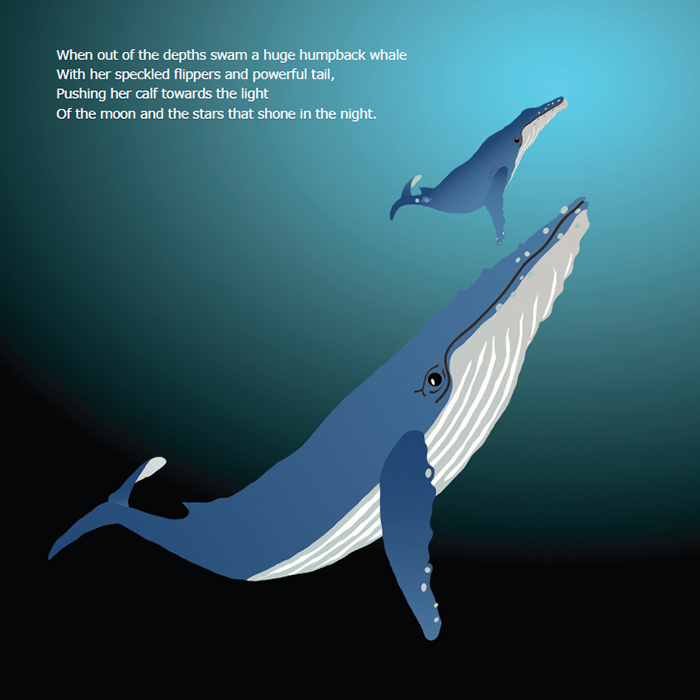 As Cosmos grows, he becomes more and more curious about the world. And the more his mother tells him, the more he wants to see it. But he's a little confused…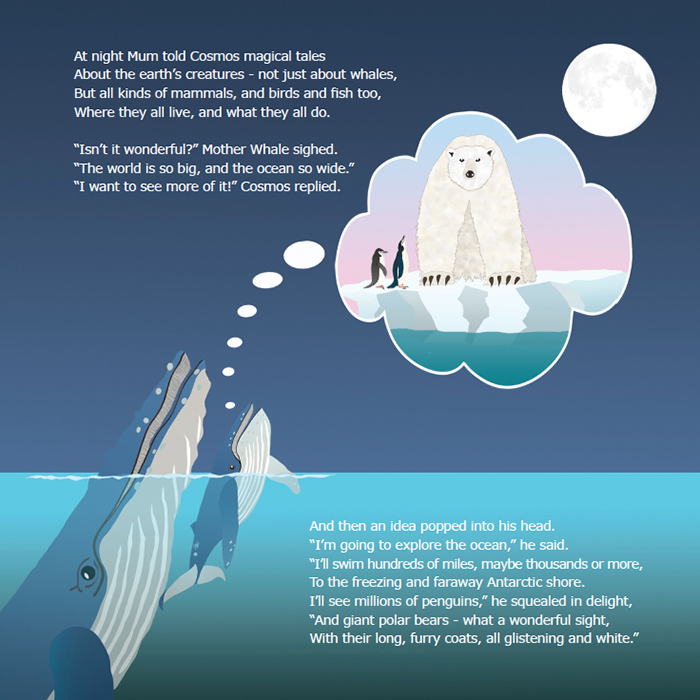 He swims all the way to the Antarctic and finds thousands of penguins. But where are the polar bears?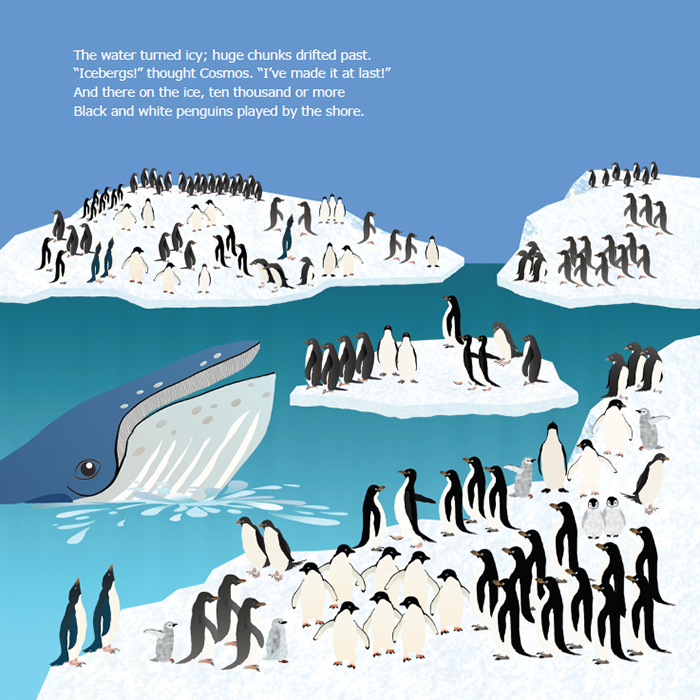 Then he swims all the way to the Arctic where at last he meets a polar bear. But she is very upset.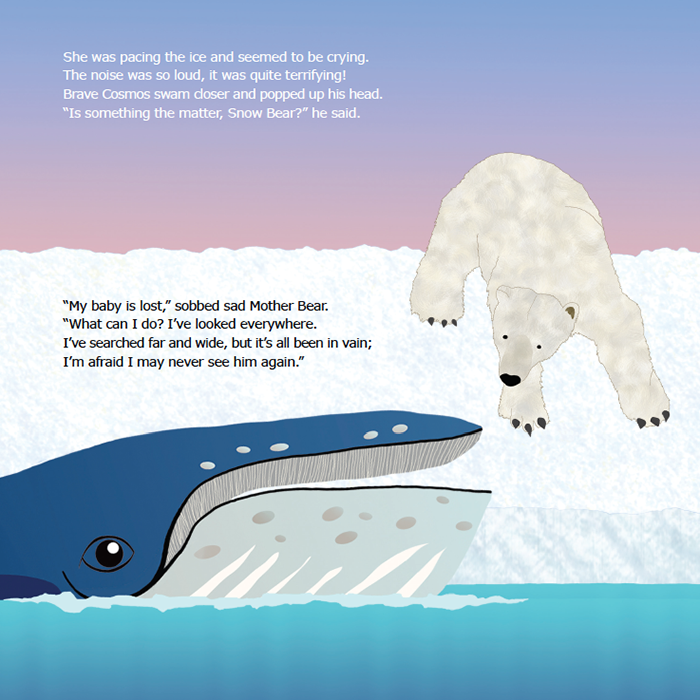 Cosmos the Curious Whale, has a total of 40 pages including a page packed with extra facts about humpback whales. There are also four pages containing over 450 tropical fish drawn by children Gail visited in schools around the world when she was writing the story.
The paperback of Cosmos the Curious Whale is available from Amazon or by ordering from your local bookshop. If you would like a hardback version, you can order it through your local bookshop.